Dereb The Ambassador EP Launch at The Corner
Dereb Desalegn is well known on the streets of Addis Ababa as one of Ethiopia's most respected singers, and since moving to Australia has taken the music world by storm.
After a brief hiatus his band 'Dereb the Ambassador' make a long awaited return with the release of their new single 'Fikera' from the forthcoming EP 'Dereb The Ambassador Volume II'. 'Fikera delivers more of the hard- hitting Ethiopian soul the band are renowned for, but this time with a gritty dancehall inspired twist.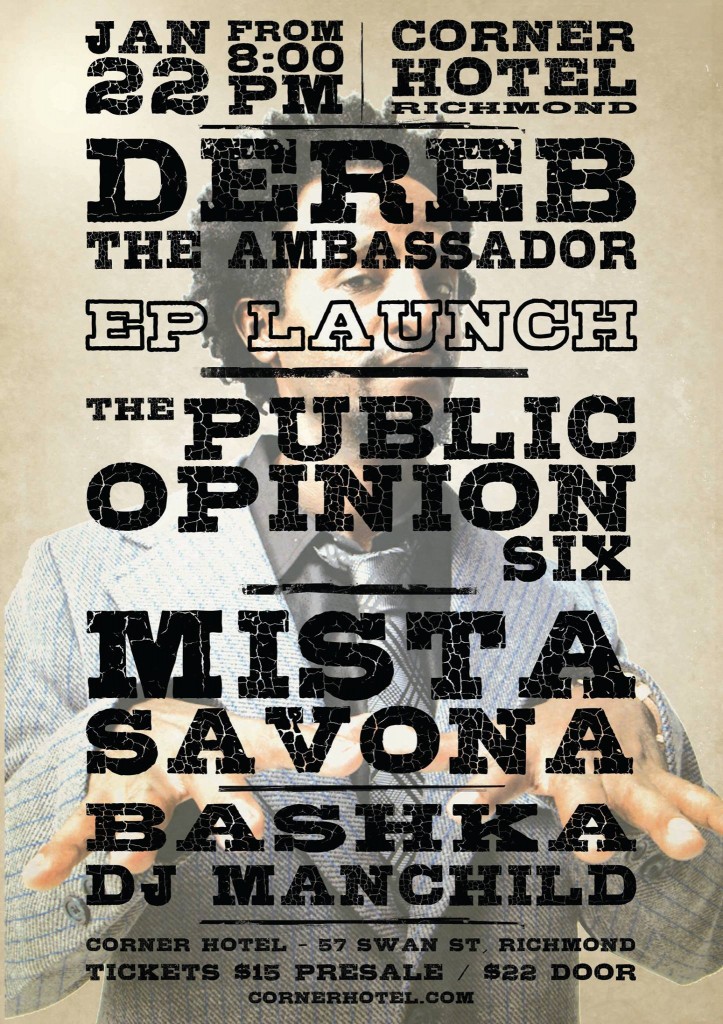 The Public Opinion Six, the concentrated version of the well known 'Public Opinion Afro Orchestra' and reggae, dancehall greats Mista Savona along with a new breed of Eastern electro acoustic music – Bashka and 'DJ Manchild' round out the bill – making this one of the standout gigs of the year and not to be missed.